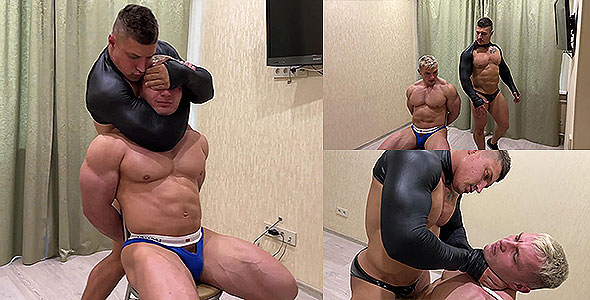 2 New Videos – Big Alpha dominates King Romeo in this intense choke session. Big Alpha dominates this muscle hunk in a variety of ways. Wearing tight black latex, Big Alpha comes from behind and dominates this bound muscle stud. The bodybuilder battle continues as King Romeo and Big Alpha test out their strength on each other with arm wrestling and even an overhead press thrown in the mix. King Romeo locks Big Alpha in a headscissors but Big Alpha reverses and locks in a full nelson. Watch the full clip to see which muscle god dominates this round.
---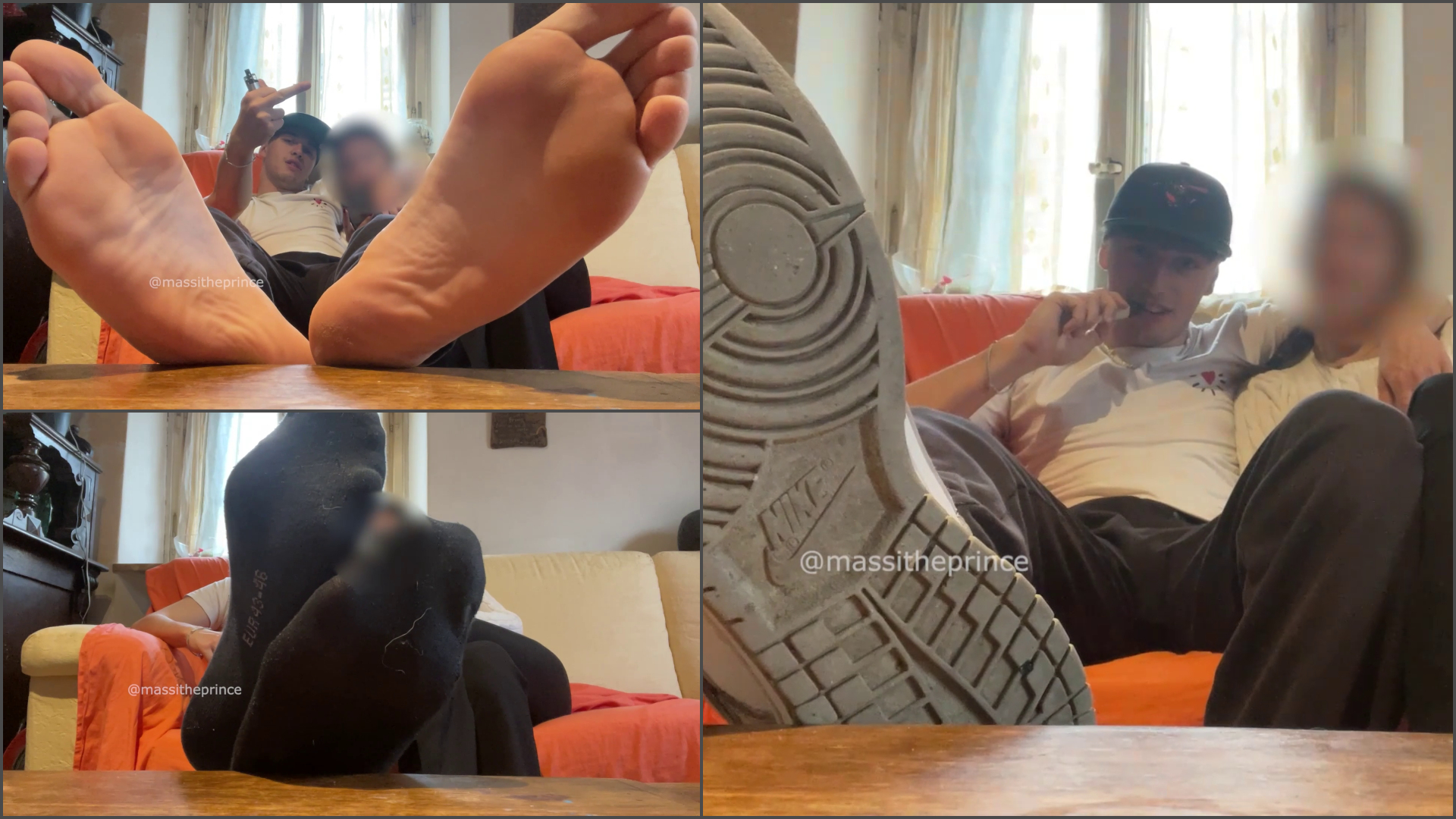 3 New Videos – Stay down at Massi The Prince's feet like the cuck that you are to this dom. Prince Massi cuddles with his girlfriend while you're ordered to worship at his sneakers. Empty your wallet and sniff his straight feet. Then you can watch a real slave worship Massi the Prince's feet in this real time clip. You would give anything to swap places with this slave and touch this dom's superior soles. Drool and get envious of this slave as you watch him lick this dom's sweaty feet. This masked fag continues to worship his dom's feet. Massi The Prince gets this slave to worship his sneakers and sniff his masculine alpha foot scent. Slaves like this one become a personal laundry machine for Prince Massi by cleaning his gear with their tongues.
---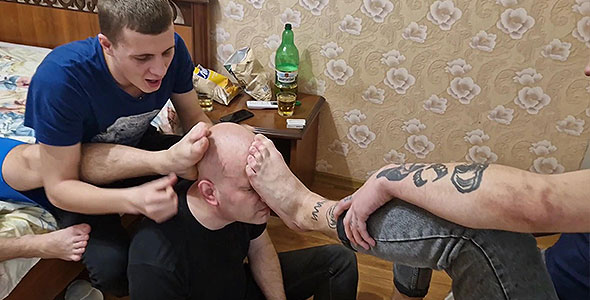 4 New Video – Masters Ritchel, Basford, and Stanley bully a slave for their own pleasure. After drinking some beers, the masters make a mockery of this slave and humiliate him by ordering him to lick and worship their feet. The 3 doms slap, spit, and blow smoke in this pathetic slave's face during the abuse session. Later, Master Ritchell gives the slave a spit bath in the tub. This dom has the slave stay laying in the bathtub while he spits all over the slave. Masters Basford and Stanley join in as they take turns spitting on this slave.
This slave simply lives to serve his masters. Masters Basford, Ritchel, and Nevil keep the slave at their feet for more foot worship. The doms bully this slave to no end and ride him like a pony. Later they beat him with a pillow and sit on his face. The next day, Master Nevil commands the slave to clean his sweaty feett. Master Nevil chokes the slave with his feet before putting him in a tight headscissors with his legs. Afterwards he orders the slave to clean his dirty football shoes as well.
---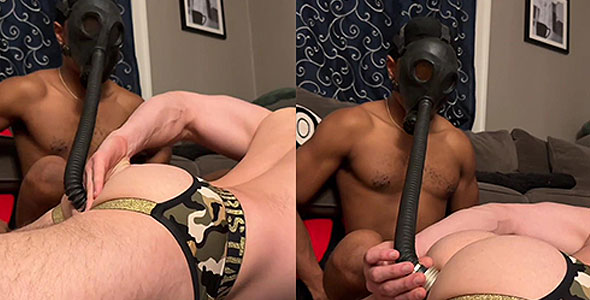 1 New Video – Vicious54 has a special treat for this slave as he farts into a gas mask. Wearing his gas mask tight, the slave inhales the farts through a hose connected to the mask. Vicious54 puts the other end of the hose by his asshole and lets the fart rip for this slave to breathe in during their session.
---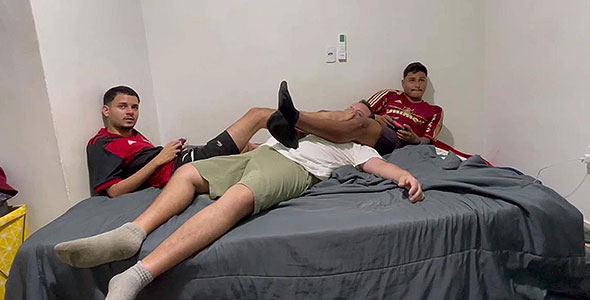 6 New Videos – Slave Matt experiences some double domination from Master Daniel and Master K. These two doms tag team the slave for intense domination. With one master putting the slave in a headscissors, the other puts him in a bodyscissors. In some solo action, Master Daniel puts Slave Matt in a triangle choke in another realtime meet. Wearing his karate outfit, Master Daniel wraps his strong legs around the slave's throat and applies pressue. Slave Matt taps out so quickly to Master Daniel's amusement. Slave Matt keeps coming back for more as shown in the next clip. Master Daniel locks Slave Matt in a deep headscissors. With his face planted deep in Master Daniel's crotch, this slave is squeezed between the dom's powerful legs.
In a more playful session, Master Daniel challenges his slave to a boxing match. With their boxing gloves on, the two fight it out. Obviously, Master Daniel pummels his slave in the end without question. Things change this time as Slave Matt gets revenge on his master. Slave Matt chokes out his master and pins him to the ground. Master Daniel is taken back by all this and doesn't know how to react. This role reversal continues when Slave Matt starts to choke his dom. Getting him down on the bed, this slave tries to beat up on his master. Slave Matt probably has a huge punishment in his future from all of this.