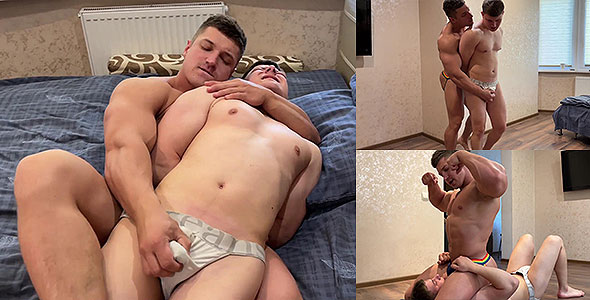 4 New Videos – Nicky gets totally dominated and tortured by Big Alpha in this hot ball grabbing session. Big Alpha shows off his jock ass in some assless underwear as he squeezes Nicky's balls with one hand and chokes him out with the other. Nicky endures maximum pain from Big Alpha over the course of this 20 minute clip. The next matchup isn't as easy for Big Alpha as it's his turn to submit and get dominated. What initially starts out as Big Alpha dominating Nicky quickly changes when muscled King Romeo shows up. This muscle god toys with Big Alpha squeezing him in bearhugs, headscissors, and even a Boston Crab.
The Punisher gets a turn at dominating weak men when he dominates Gio. The Punisher crushes Gio's head in between his massive vascular quads as he pulses them and pumps them around Gio's tiny head. This muscle beast enjoys using this skinny boy for abuse. Days later, The Punisher dominates Gio again squeezing him with his huge muscular quads. Gio has no where to go as The Punisher never lets up with the squeeze. At the end, Gio's nose is planted firmly against The Punisher's ass as he squeezes his head between his legs.
---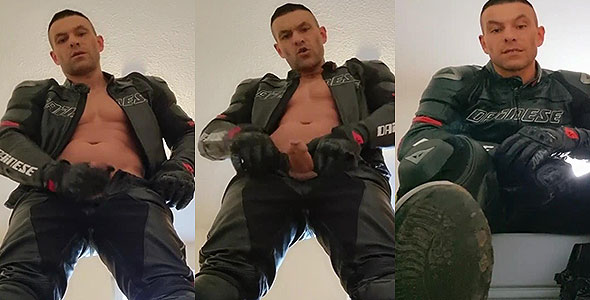 1 New Video – Prepare to worship King Luca in his leather biker gear. This verbal dom wants you down on the ground licking his boots clean and serving him as he verbally abuses and degrades you. If you are obedient, you can watch King Luca stroke his massive cock and cum all over you at the end.
---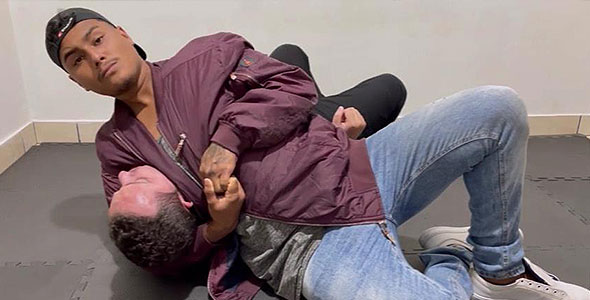 5 New Video – Master J uses Slave Matt as a piece of human furniture as he sits on him. This twinkish dom sits on and rides his slave all around the room to totally dehumanize him. Slave Matt then serves as a foot rest and chair while Master J plays some video games. After those pony rides, Master J tramples and walks on his slave. Slave Matt lays shirtless on the floor while Master J steps on him with his barefeet. To inflict some punishment on his slave, Master J even then jumps on his slave a few times. The trample abuse continues the next day when Slave Matt needs to be abused some more. Master J walks all over his slave's back, chest, stomach, and face with his huge barefeet. Slave Matt is basically a doormat to this dom at this point.
After all the trampling, it's time to gag and choke his slave. Master J hand gags the slave while choking him in a headlock. Grabbing his slave from behind, Master J locks in various submission holds to make his slave struggle. Afterwards, Master J gives his slave a slight break with some face trampling. Totally ignoring his slave and playing on his phone, Master J steps on the slave's face and chest directly while the slave groans in pain. The moans of this slave are ignored and unheard by this dom as he continues to step all over his slave with his barefeet.
---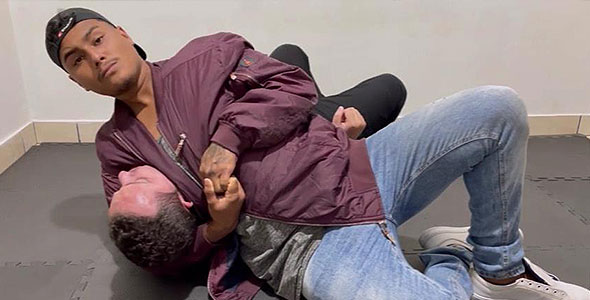 5 New Videos – Master Daniel chokes out his slave. Locking his slave in a variety of headlocks, Master Daniel doesn't let up as he enjoys seeing this slave suffer. His slave wiggles and writhes around but there is no letting up from this chokehold. Master Daniel then makes this slave service his feet afterwards. Sitting back and playing some video games, Master Daniel smothers this slave's face with his socked feet and makes the slave inhale his foot stench. The slave is in heaven smelling his master's sweaty alpha feet. Master Daniel then gets bored and decides to squeeze his slave's head between his legs. Laying on the bed, Master Daniel wraps his legs around the slave's head like a basketball and begins to squeeze. This slave feels the pressure between this dom's muscular thighs as he's choked out.
While this slave is recovering from being choked out, Master Daniel demands more foot worship. Flexing for the camera, with a smirk on his face, Master Daniel smothers this slave's face with his socked feet. The slave already gasping for air gives big whiffs of Master Daniel's socked foot smell. This powerful dom then stands up and walks all over his slave. Pinning the slave to the ground, Master Daniel steps on the slave's head and chest while flexing his bicep. The image of a powerful man standing over his slave sums up this power dynamic.
---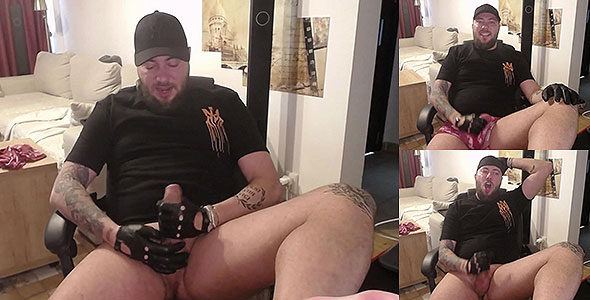 2 New Videos – Master Ciro gets rock hard from dominating slaves to the point that he needs to stroke his massive dick. Master Ciro is wearing a pair of leather gloves as he pumps his massive cock for the camera. Finally he erupts a massive load of cum every where as a result of draining slave bank accounts. If you crave more of Master Ciro's big cock then check out the next clip as well. In this nearly 20 minute clip, Ciro The Punisher stripss down and jerks his massive cock some more for the camera. Working his big cock gets so intense that it erupts even more cum making you wish you could be there to lick it all up.