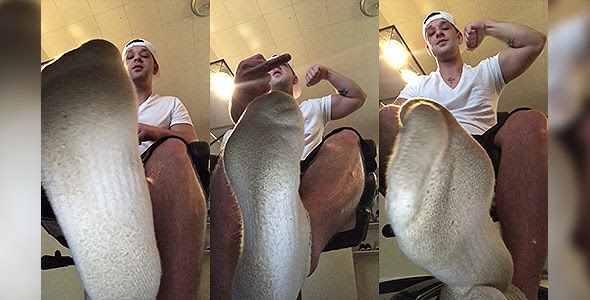 1 New Video – MasterBigg is ready to put you through some intense popper training as you worship his white socks. Placing the camera on the floor to give you the perspective of being beneath him, MasterBigg makes you look up at his alpha muscles as he flexes and plants his huge white socks in your face. Worship this superior alpha and listen to his commands as he makes you intoxicate your faggot brain.
---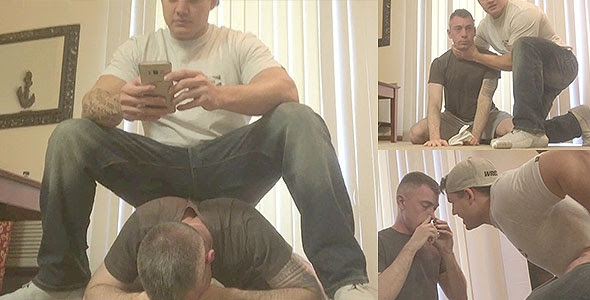 3 New Videos – Master Ultimate God's dumb faggot is back with some Max Impact poppers. This weak faggot fries his brain as Master Ultimate God drains him for all he is worth throughout this 15 minute video clip of their real time meet. See Master Ultimate God choke out and dominate this weak faggot as the fag continues to sniff his poppers harder. This is slave training at its best.
Now it's time for you to get crushed by Master Ultimate God. Watch as Master Ultimate God destroys a loaf of bread between his dominant hands, and under his alpha feet. Feel the power of his pure perfection as you are crushed under his superiority. Master Ultimate God has even more to crush because he desires to crush you like the pathetic bug you are. In this clip, Master Ultimate God crushes cans under his dominant shoes, then destroys some more bread. The video ends with him sitting on a pillow, so you can imagine what it would be like to be crushed under his pure alpha perfection.
---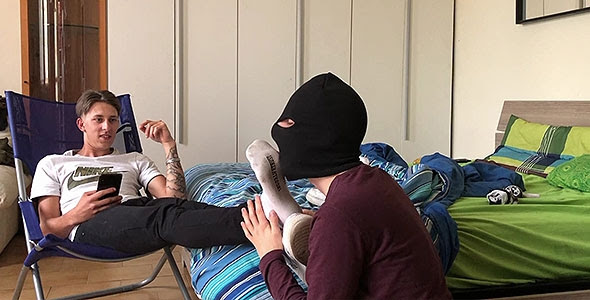 1 New Video – Master Axl's regular slave has come to lick his master's soles clean. This masked foot faggot can't get enough of his alpha master. He devotes himself completely to cleaning Master Axl's shoes and to sucking on his dirty, sweaty socks. At the end of the clip, the masked foot faggot is lucky to smell and kiss his master's barefeet as a reward.
---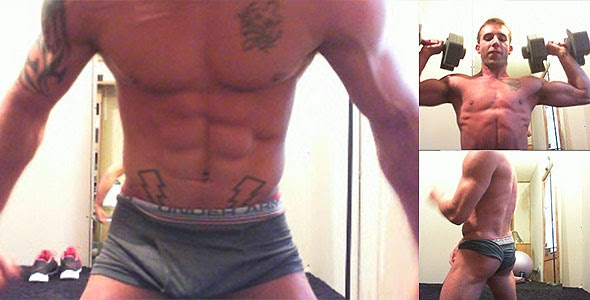 1 New Video – Dominant alpha YoungNCharge is ready to verbally abuse you as you worship his perfection. Throughout this nearly 12 minute video clip, YoungNCharge works out, verbally attacks you, and shows off his straight alpha body to the camera. Drool over his ripped abs and bulging biceps as you beg him to drain you of everything.
---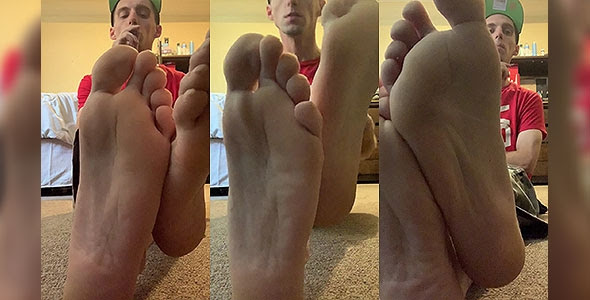 1 New Video – Give in to Master Carlos as he makes you worship his size 12 feet. This alpha boss watches an NFL football game as he ignores you. Your job is to drool over his big sweaty golden feet that are planted right in your face. 7 minutes of alpha foot perfection. Master Carlos takes his socks off and smothers your face with these big size 12s all throughout the video clip.