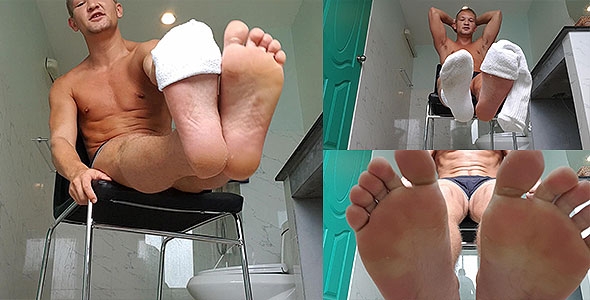 2 New Videos – Double barrel your poppers because you're going to inhale 2 popper bottle at once. Master Gary wants you to tape or hold those bottle of poppers to your nose and keep huffing and inhaling as he makes you worship his big alpha male feet. Pulling off his white athletic socks, Master Gary makes you crave his feet even more than before as you fry your fag brain. Then after you've gotten fucked up enough of poppers, Master Gary will remind you of what a dirty fag you are when he commands you to fuck yourself with a dildo. Pull out your dildo or butt plug and begin fucking your dirty ass while Master Gary verbally abuses you. Show this powerful alpha male how nasty and dirty you really are as you look up at the computer screen. No mercy for faggots like you.
---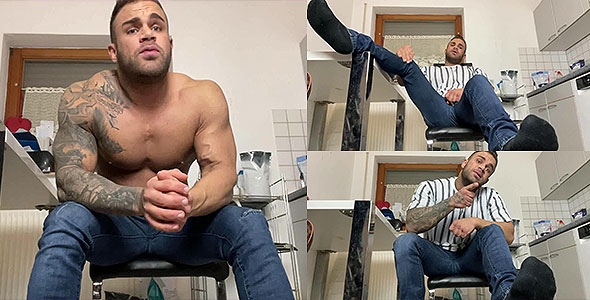 1 New Video – Wearing tight jeans and black socks Flexgod will make you worship his alpha body. Make sure you have a fresh bottle of poppers ready for this 8 minute hardcore worship and verbal abuse video. Flexgod will remind you of how inferior you are to a muscular dominant man like himself as he instructs you to sniff more poppers and to spank yourself with a belt.
---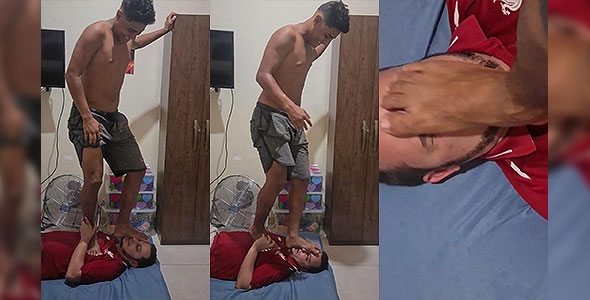 3 New Videos – Ikagura uses his soccer player feet to stomp on a faggot's face. The weak foot fag lays on his back as his powerful alpha covers the fag's face with his feet. Throughout the clip, this alpha even stomps on the faggots face and makes him cry for mercy. Later the weak fag slave gets locked in some intense chokeholds at the hands of his master. The weak fag slave gets completely choked out to the point that he practically passes out. When he's not being choked he's being gagged with his alpha's feet and getting spit on throughout this 10 minute clip. The jiu jitsu abuse continues in the next uploaded clip as the fag slave gets choked out by another soccer placer alpha. This soccer jock dominates the fag for more than 10 minutes with his strong legs and arms. There is no escape for this slave once the headlocks are locked into place. When the fag slave isn't being choked, he's being punched and kicked by his dom bully.
---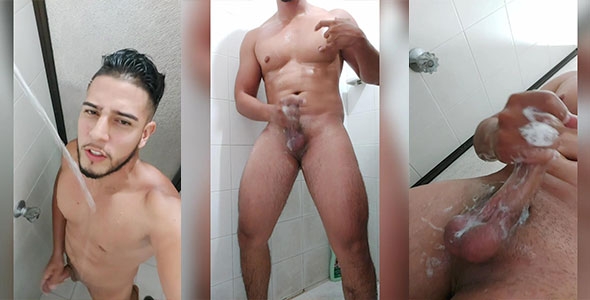 1 New Video – Davidwar takes you along with him in the shower for a hot, soapy jerk off session. Davidwar strips down and starts playing with his nips and big hard cock in the shower while filming all of it. He keeps lubing up his cock with more and more soap until the feeling is so good that he busts a huge load of cum in the shower.
---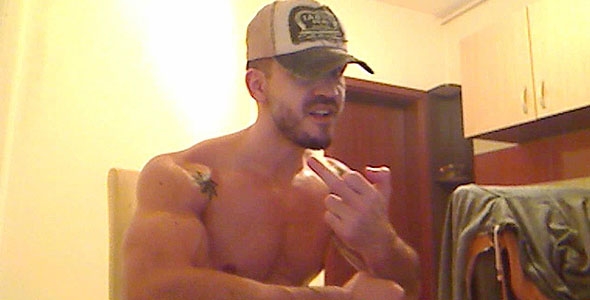 1 New Video – Master Michael is ready to put you through some brutal popper training. This cocky alpha counts while you press that bottle to your nose and sniff. He'll remind you of what a fucking faggot you are and to worship his perfect alpha body as he counts for you. Just keep huffing and follow this alpha's commands as he turns you into a mindless cashfag.