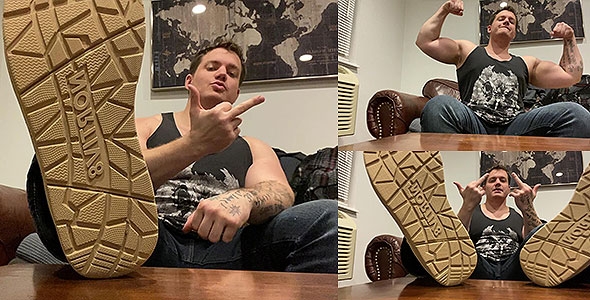 2 New Videos – Sniff your poppers as MasterUltimateGod counts and gives you intense popper training. Get lost to the sound of this alpha's voice and his middle finger in your face. This dominant alpha orders you to sniff and smack yourself throughout this abuse session. When he isn't flipping you off, you can drool over his powerful biceps being flexed. Later, MasterUltimateGod lets you watch as he opens Amazon gifts from his wishlist. Some lucky fag slave had the opportunity to shower his master with these gifts. Get a glimpse into what it's like for this dominant alpha as he opens various Amazon packages and even tries on some of the tribute items he received.
---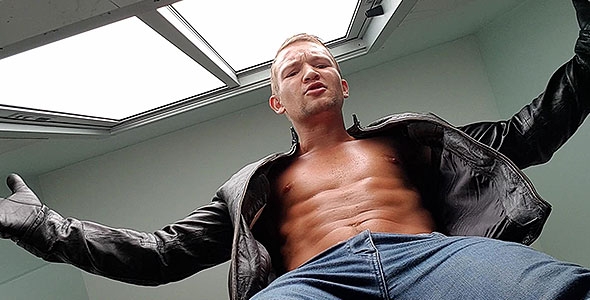 2 New Videos – Worship your leather God, MasterGary. MasterGary is dressed in leather and is ready to be worshiped by an inferior like you. This alpha master talks about tying you up and using you as his personal ashtray throughout this verbal abuse clip. After you've served as MasterGary's ashtray, it is not time to be collared and fuck yourself with a dildo. MasterGary flexes and gets you highed up on poppers before ordering you to get out your dildo. Show MasterGary what a little faggot bitch you are and fuck your faggot holes with a dildo as he verbally attacks you.
---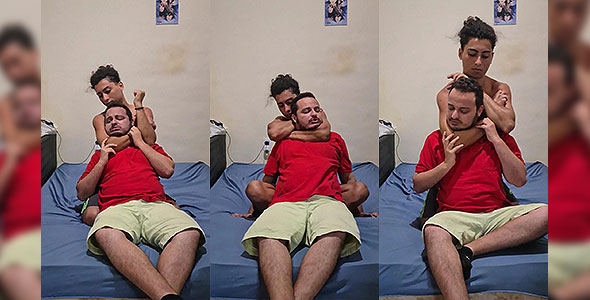 4 New Videos – Ikagura dominates and uses the fag slave in his latest spit and gag domination video. This alpha shows his strength as he chokes out the weak fag slave until he nearly passes out. The slave begins turning blue and begins tapping out from the intense chokehold his master puts on him. The slave later gags on his master's huge feet as a reward for enduring this abuse. The choke domination goes even further this time. This powerful alpha chokes the faggot until total KO. Using a headscissors and various chokes, the weak fag slave can't get enough oxygen to his brain and passes completely out. His master revives him with some hard face slaps before more domination ensues.
The fag slave now needs to worship his master's feet. In the next series of clips, the foot faggot gets stomped on and forced to sniff and suck his master's feet. Throughout this 12 minute clip, Ikagura's slave experiences very hard face stomps and cries out in pain from how hardcore it gets. However, the foot faggot enjoys every second of serving his master's feet. In the next clip, there is even more foot stomping. This time, the foot chomp steps on the fag's throat, covers his face with his foot, and even makes the foot fag inhale all of his alpha male foot odor. The foot fag struggles to breathe but enjoys being under his master's foot and control so much that he doesn't want it to stop.
---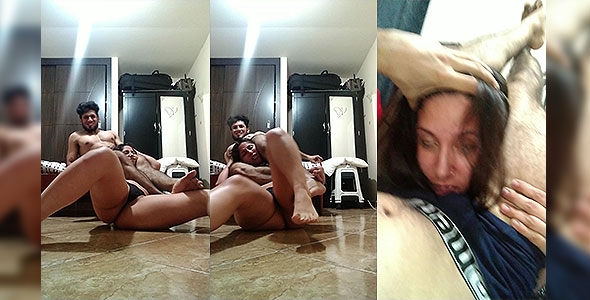 2 New Videos – Andre and Lucy are hanging out on a Saturday night. She asks Andre to practice some of his chokemaster holds on her. He was hesitant at first. After some persuasion, he complies with her request. He demonstrates 3 different methods on her. At the end, he leaves Lucy on the ground, she is laughing at the end and enjoyed being manhandled by her man. In part 2 of the date, Andre cannot resist and keeps going with choking his girl further. He traps Lucy in his muscular legs, headscissoring her and leaves her drooling and out of it. Lucy agreed to all of this and loves every second of it. It won't be long until she's back and begging to be choked out even further.
---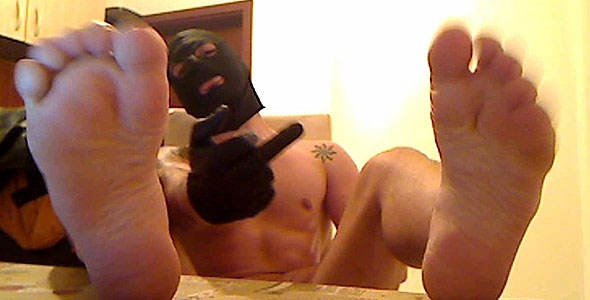 2 New Videos – Master Michael is straight up ordering you to worship his alpha feet. This alpha cash dom is clad in a mask and leather gloves throughout the clip. He places his big, powerful alpha feet right up to the camera and makes you sniff and clean them. As you serve as his doormat, Master Michael flips you off and makes you understand that you are beneath him. After you've served his feet, get that fresh bottle of poppers and inhale your poppers deep. Sniff those poppers like the faggot you are. Fry up that faggot brain and stare at what a real man is while you gaze at Master Michael. Stare and worship his perfection. Throughout this clip, you'll see nothing but pure fucking alpha perfection.