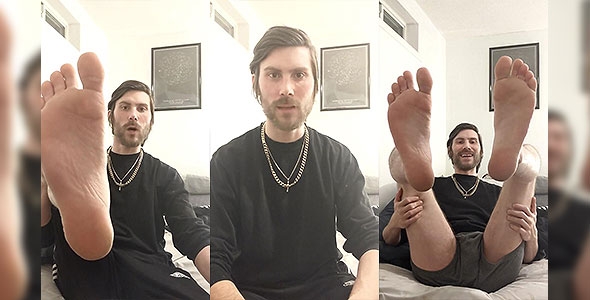 3 New Videos – CashMasterTrey likes to unwind by relaxing and verbally abusing faggots. This verbal alpha sits back and laughs at you for being a stupid dirty cash pig. Serve at his feet and endure all of his verbal humiliation like an obedient puppet. CashMasterTrey will quickly remind you that you are a hopeless faggot. There is no escaping this cycle of tributing alpha men. This is what gets you off and this is what you are destined to do for your own happiness. Let this findom bully humiliate and degrade you further into accepting your life as a cash slave. Once you've accepted your role, get out your poppers for some popper training. CashMasterTrey is ready to make you lose all inhibitions and fry your brain cells into becoming a brain dead faggot. Get dizzy, horny, and confused for your new master as you hand over your wallet to him.
---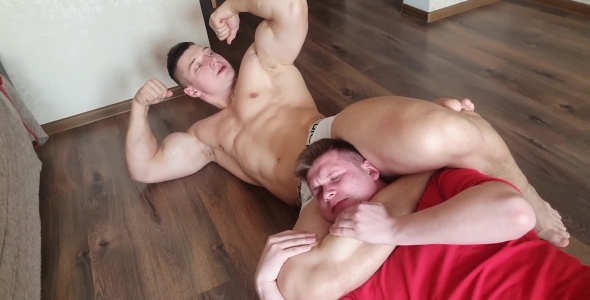 4 New Videos – Chokemaster Dennis starts off with some cocky flexing before locking this weakling in an intense headscissors choke. Dennis locks on a tight figure 4 headscissors on his choke dummy Alex. Watch as the face of Alex goes from pink to red to almost purpse from the pressure Dennis is applying. This muscle dom's legs are so massive and so strong that no one can escape his grip. Poor Alex is again crushed in a vice tight headlock under the 220lb weight of Dennis. Dennis does not let up on the pressure and increases the intensity of the squeeze until the very end. Dennis has been working his arms very hard in the gym and you can see the pump as he squeezes this weak mortal.
Using a new slave toy, muscle alpha Dennis squeezes smaller jock Nikita in an inescapable bearhug. Dennis locks the bearhug on tight and picks Nikita up off the floor, holding him in the air. Nikita struggles to break free but there is no use at this point as he cannot escape the powerful grip of Chokemaster Dennis. After all of that choking, Dennis shows off his muscles in a flexing video. Sitting back on the sofa, Dennis shows off his superior build and bulking muscles. This superior alpha verbally degrades the little faggots who like his muscles. A lot of flexing from this big Russian dom all throughout the entire clip.
---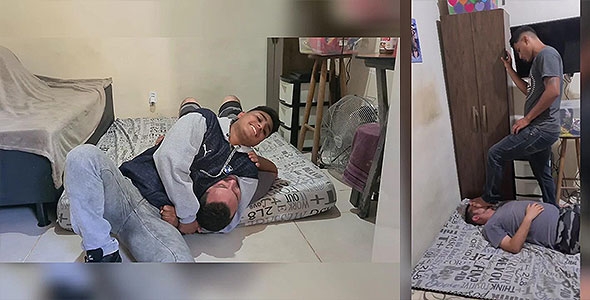 4 New Videos – Football player Daniel uses his weak foot slave in this real time domination session. Daniel starts off by pinning his slave down on an air mattress before choking him until he's struggling to breathe. Knowing the weak fag loves to worship feet, Daniel then keeps the slave on his back and stomps all over the fag's face. This same weak slave is then used by another dom in another real time session and gets locked in a jiu jitsu hold. This slave struggles for freedom and for air but there will never be freedom for weak slaves. All slaves will be dominated and locked down by their masters. Ultimately the slave KO's because he's too weak to fight back and realizes there is no use fighting back against alpha men.
In a 3rd upload, the foot fag does what he does best and that's worship alpha feet. This obedient foot fag sniffs his master's sweaty, smelly sneakers and enjoys every second of it. Later the foot dom makes the fag lay on his back and take his entire alpha foot in it's mouth. The slave licks and sucks his master's toes and feet as a loyal foot fag should do. In the final new upload this week, the foot fag then experiences facesitting from his alpha. This weak fag slave lays back while his alpha dom sits his superior ass right in the fag's face. The fag is pinned under his master's superior power and enjoys every second of serving beneath his master.
---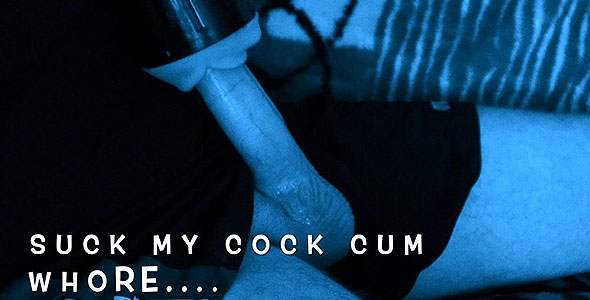 3 New Videos – MasterAlexander plays with his huge cock on the sofa while wearing football shorts. Watch as this dom moans loudly before seeing a nice cum shot in slow motion at the end of the clip. Alexwest makes sure to furiously pump his big alpha dick into his fleshlight to build up a massive cum shot at the end. For those with unique fetishes, Alexwest uploaded a ball shaving video for you. Alexwest shave his big Irish cock and balls before he decides to jerk off and cum in slow motion. Check out this master's smooth dick getting pumped before he blows another thick load of alpha jizz. Moving on from solo action, Alexwest then gives the perfect blowjob in this hot hookup video. Alexwest teases this guy's big cock until it cums in his throat. Knowing what gets him off, Alexwest knows how to service a cock like a pro. Download this clip to see how he masterfully sucks this big dick.
---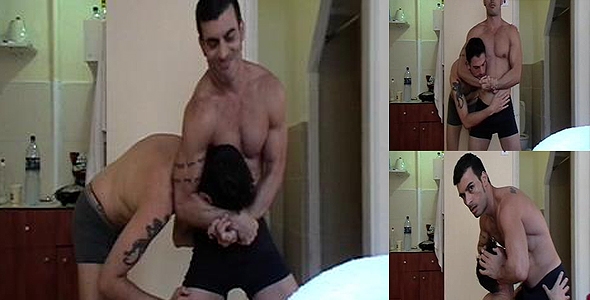 1 New Video – This MMA slave gets worked over in a slave beating session. Lots of chokes, punches, kicks, and wrestling moves throughout between these two fighters. Alpha dom Liorarsani uses his muscle legs to crush this slave along with real kicks and brutal gut punches to weaken him more. Watch the entire beatdown when you download this clip.