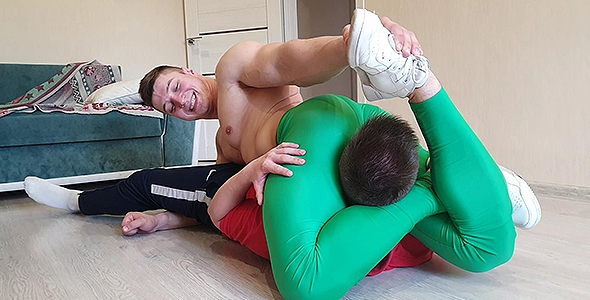 3 New Videos – Muscle dom Dennis wears tight green compression pants as he locks this sub in a tight headscissors. This weakling gets locked between Dennis' super powerful legs as this muscular alpha chokes out the slave. There is no escape from this figure 4 headscissors once Dennis locks it in tight on the sub's head. Later Dennis sits on the slave's face during the real time punishment session. Still clad in his tight green spandex pants, Dennis locks his muscular legs around the slave's head and neck while he sits on the slave's face. This giant bodybuilder has his slave trapped in a tight headscissors as he suffocates the slave with all of his body weight. In the third part of their wrestling session, Dennis locks the slave in a reverse headscissors. Check out an above view as you look down on Dennis while he traps the weak slave between his muscular thighs. Even if this weak slave tries to tap out from being suffocated, there is no escape. Dennis doesn't let up or quit until he has had enough of squeezing this weakling's head like it's a tiny grape.
---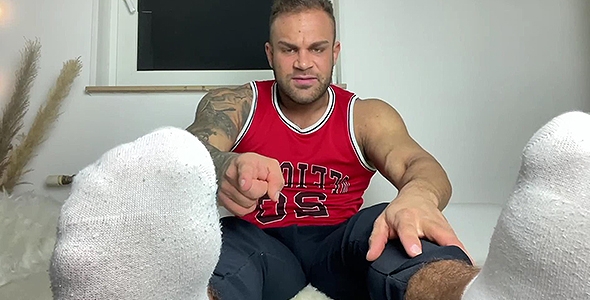 3 New Videos – Watch Master Flexgod torture you as his tiny slave. This muscular German alpha will make you serve and worship at his socked feet. Obey every order Flexgod gives to you and accept that your rightful place is at his feet. You will learn that you were meant to be a footstool for this superior jock god. After you've fully served at Flexgod's feet, get on your knees and worship this alpha male. Obey and worship every command, order, and demand you are given from this ripped muscle king. You will learn your lesson is to be a faggot for superior men. In this life, you are nothing but a servant to Flexgod. After you've been verbally abused by this God, prepared to be ignored. Stare and drool as you gaze at Flexgod's soles and toes as he plays some PS4. While this superior bodybuilder jock games, you will be completely ignored. You only get this alpha's attention when you earn it. The first step to earn it is to download all 3 of these video clips.
---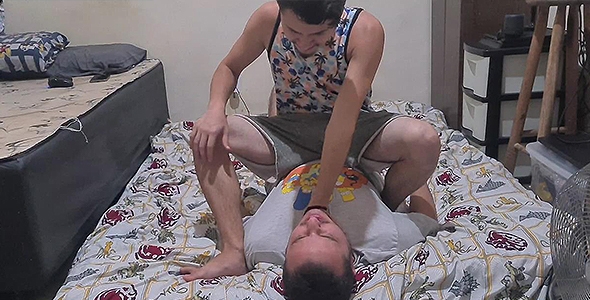 3 New Videos – This inferior foot fag gets trampled and spit on by his dom. All throughout this 8 minute video clip, the weak foot fag gets truly dominated by his master. This cocky dom spits in the faggot's face and tramples all over him with his barefeet. The foot faggot is treated like subhuman garbage while being completely degraded. The spitting and humiliation continues in the next clip. This alpha then gets shirtless and smothers the foot fag with his bare alpha male feet. The obedient foot servant has no choice but to lick and worship every inch of his master's feet. This foot slave crawls to his doms feet and sucks his toes to show his devotion. In the third latest upload from Ikagura, the foot fag gets dominated by a football player. The weak foot faggot first gets locked in a chokehold and choked out just for the dom's amusement. Later this submissive serves at his dom's feet. The jock dom makes the weak foot faggot suck on and sniff his sweaty socks. The foot fag enjoys every second of serving at his alpha's feet because deep down inside he knows it is where he rightfully belongs.
---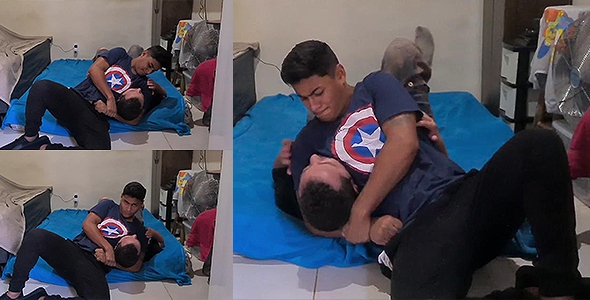 2 New Videos – DanielSlin loves dishing out abuse to this faggot slave and this real time encounter is no different. Alpha dom DanielSlin locks his slave in a chokehold to assert his dominance. The weak fag slave gasps for air and struggles to breathe as the chokehold tightens around his throat. DanielSlin doesn't give any forgiveness or mercy to this faggot. As the fag slave struggles, DanielSlin just slaps the chokehold on tighter and makes the fag turn blue. For some solo action, you can then serve this dom's feet in DanielSlin's solo foot worship video. Wearing white ankle socks, this cocky dom shows off his socked feet to the camera for you to drool over. DanielSlin then flips you off with some middle finger action as he makes you want to crawl to his socked feet and sniff them. Serve at this powerful jock's feet like an obedient foot fag.
---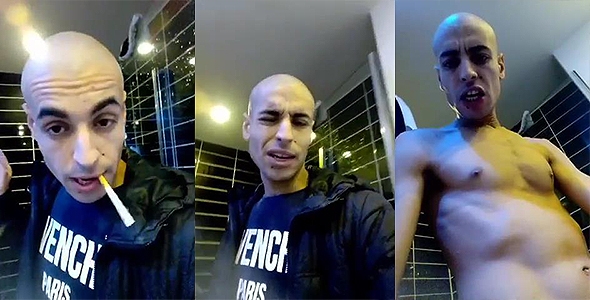 2 New Videos – Prepare to be verbally abused by this dominant cash master. Maroccashmaster previously sent this video to a cash slave of his just before draining him on webcam. Smoking a cigarette and verbally abusing the faggot in Dutch, this dom will make you feel as if you are just about to be robbed by a cocky dom. Get weak and hand over your cash fag wallet to a superior. Later this cash master continues to verbally assault you while speaking Dutch. Lighting up a cigaretee and blowing the smoke in your face, this cash master will insult you and berate you verbally as he tells you why you owe him all of your cash.