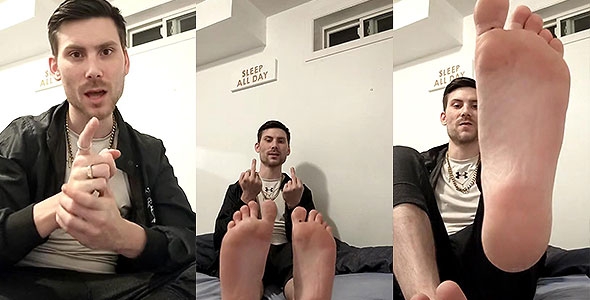 2 New Videos – Time to get completely ripped apart verbally and turned into the ultimate foot slave. CashMasterTrey sees you as a worthless object to him and sees your sole purpose as being his total fucking bitch. Endure over 7 minutes of savage foot slave training and humiliation as CashMasterTrey turns you into his personal foot slave. Once you become CashMasterTrey's foot slave it is now your job to worship his feet, socks, and shoes. CashMasterTrey will turn you into his foot slave whore as you sit there and endure all of his verbal abuse while worshiping his shoes, socks, and huge feet. Wearing a leather jacket, this alpha male will verbally abuse you until you have no more self esteem and lower yourself to his feet to serve them.
---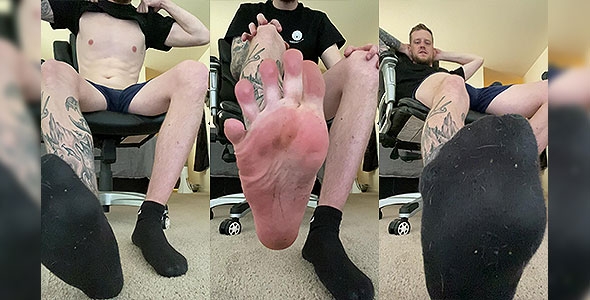 3 New Videos – MasterBrad will make you worship him like the little bitch fag that you are to him. Worship your master and serve at MasterBrad's feet. This cash master will make you sniff his sweaty socks and lick his dirty feet clean. Stick out your tongue and get to work at serving this findom's feet. After you've served his feet, then you can drool over MasterBrad's huge alpha cock. MasterBrad shows off some black compression pants initially as he verbally abuses you. Right afterwards, he takes off his compression pants and whips out his big cock to stroke. Get a taste of what you'll never have as you watch this cash master stroke his superior dick. In the final clip this week, MasterBrad then gets his dick sucked by a chick. This girl knows how to truly please her man as she deepthroats and swallows every inch of his superior dick. MasterBrad grabs her by the head and pumps his dick in her throat over and over until he busts a huge load of cum in her mouth.
---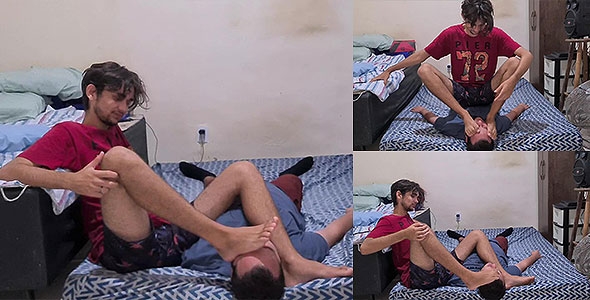 4 New Videos – Ikagura gets to serve his alpha's feet. This cocky dom smothers Ikagura with his feet and sits on top of him while covering the slave's entire face with his big feet. Later this dom slaps around and spits on his slave to assert more dominance over him. The intense real time session continues with some jiu jitsu fighting. This arrogant alpha locks Ikagura in some intense chokeholds with his arms and legs until Ikagura cannot even breathe. The sub slave has two choices: either tap out or pass out. See which option the slave chooses when you download this clip.
Thos into hard trampling will love the next video. Ikagura gets pinned on the ground by his alpha who stands over top of the slave. The same alpha dom from the last couple of videos steps on his slave, completely tramples him, and then jams his foot in the slave's mouth. Ikagura suffers at the feet of this superior master. To degrade Ikagura even more, the dom pisses all over his slave in the next clip. The weak slave gets beaten as the dom punches and pummels the slave. After the beating, this dom makes Ikagura worship his feet before making him get in the shower. Once in the shower, this alpha pisses all over his slave and even pisses right in the slave's face.
---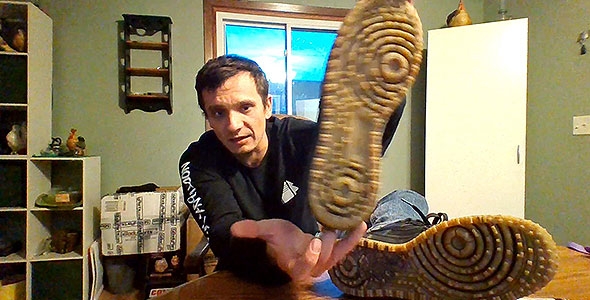 1 New Video – MasterBenny wants you to worship his dirty boots. As a foot slave, it is up to you to worship MasterBenny's boots and clean them. No alpha should walk around with dirty boots. Get down and serve this cash master's boots and feet like an obedient foot slave.