1 New Video – SlavesSeeker gets his obedient foot fag to worship his feet in this latest real time session. The foot slave lays under his master's feet and gives SlavesSeeker a foot massage to show his devotion to his dom. Later in the clip, the foot fag licks and massages his master's feet when instructed while getting kicked around and verbally abused.
---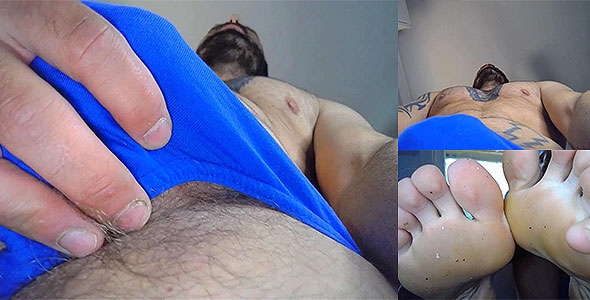 1 New Video – YoungNCharge makes you get wasted in this popper instructional video. Shoving his muscles, bulge, and feet up to the screen, sniff that bottle of poppers just like you would sniff his alpha body. YoungNCharge makes you worship his feet, ass, bulge, and muscles all while he verbally degrades you and makes you feel inferior to him. Fry your brain on poppers and serve this findom.
---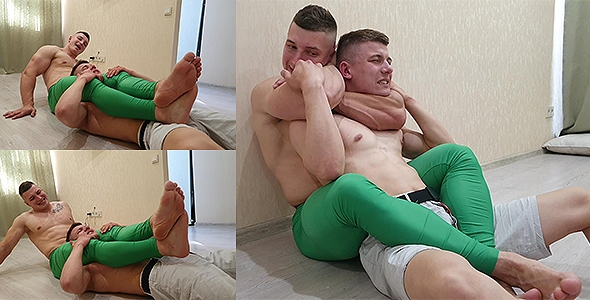 2 New Videos – Muscle Master Dennis punishes this poor weak slave by locking him in various intense chokeholds. The submissive slave first gets locked into a tight headscissors to the point that he taps our and begs for mercy from this superior muscle dom. Later, Muscle Master Dennis uses his very muscular and strong arms to lock the slave in an intense sleeperhold until this weakling passes out and goes to sleep. In another clip, Muscle Master Dennis shows how hard he can apply the pressure when choking out a slave. Throughout this clip, Dennis cranks on the pressure with a side chokehold as he tightens his biceps around the slave's throat. The slave can barely breathe from this tightly locked in chokehold. Eventually, it's time for the slave to go night night by the end of the clip.
---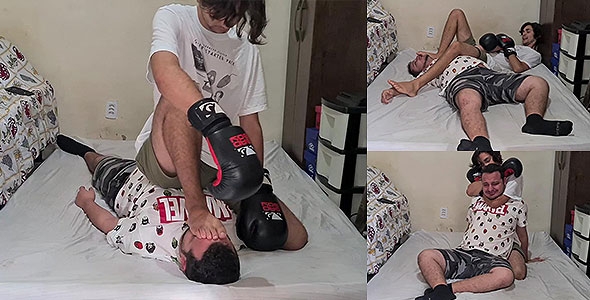 5 New Videos – Ikagura gets beaten down and dominated by his superior in this clip. Wearing boxing gloves, this cocky dom beats down his submissive slave and chokes him out with various chokeholds. After asserting his dominance over the slave, this alpha smothers Ikagura with his sweaty barefeet. Later, this same alpha sits on the slave's face and covers his nose and mouth with his alpha male feet. The arrogant soccer player dom loves humiliating Ikagura and making him worship his feet. Ikagura gags and chokes on this alpha's sweaty feet but still begs for more. Watch this weak foot servant get trampled on and gagged with feet. But the foot service doesn't stop there. This soccer player dom extremely gags Ikagura with his huge alpha male feet. Ikagura mouths and sucks on his master's feet swallowing all of the toes as he tries to deepthroat his master's foot. The cocky alpha looks down in amazement at how obsessed a slave can get over a superior's feet as he pushes his foot further down Ikagura's mouth.
With another arrogant alpha, Ikagura gets locked in a headscissors chokehold until he passes out. The hardcore alpha kicks his slave and beats it up before he chokes out this beta male. The chokeholds get intense when the alpha locks Ikagura in a tightly synched headscissors until he can barely breathe. Then after Ikagura regains his breath, he is trampled by his master on the bed. Ikagura lays on his back and looks up at this dom as the alpha stomps on and tramples all over this weak cash slave. Ikagura endures the pain and pleasure of being stepped on and walked all over by his master but just enjoys being at his master's feet.
---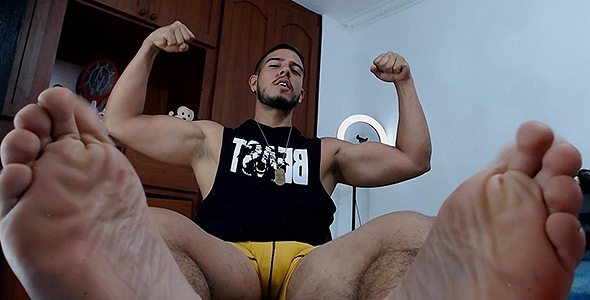 2 New Videos – Davidwar sticks his bulge and feet in your face. Getting in front of the camera, this sexy Latino stud shows off his huge package and makes your mouth drool to serve it. Later his makes you serve at his feet to prove your worth. Once you've proven your value to him, then you can worship his huge, curved, uncut cock. Afterwards, DavidWar beings along another alpha friend so you can worship two alphas at the same time. These 2 hunks from Colombia flex in front of the camera with oil all over their bodies and give you the ultimate alpha duo show. Submit and serve these muscled dominant Latinos as they get hot and sweaty.