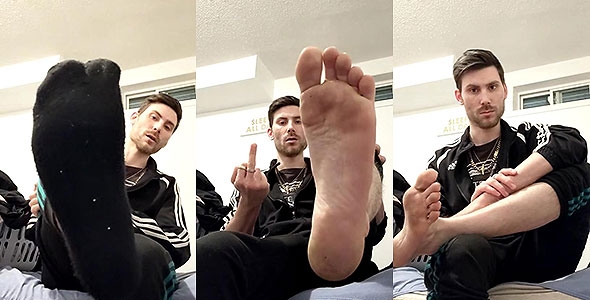 2 New Videos – Let the message in this video sink into your head as CashMasterTrey verbally abuses you and makes you feel like nothing. CashMasterTrey wants you to accept that you are a mistake and you always will be. To this powerful dom, your life is worth nothing. And if you're worth nothing, then you should have nothing which is why CashMasterTrey wants you to give up everything to him. After you've accepted your new self worth, it is time to inflict some self pain in this CBT humiliation video. Prepare to be verbally assaulted and instructed to hurt your nuts like the weak faggot you are to CashMasterTrey. This brutal god wants you to stare at his huge alpha male feet while you pummel your nuts and smash them for his amusement. Inflict pain onto yourself to give this cash master some entertainment.
---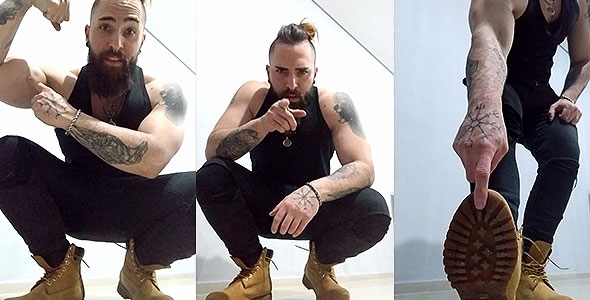 1 New Video – Take your place underneath master's feet as VikingFagDestroyer verbally abuses you. It is time to obey and serve a dominant master as he pummels you verbally and makes you feel completely inferior to him. Kneel and bow to this straight, tattoed alpha male before you lick his dirty boots.
---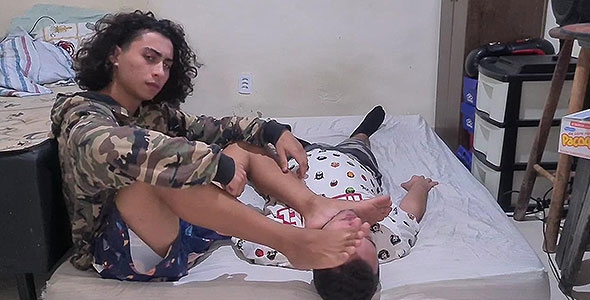 4 New Videos – Watch the complete domination of this foot slave as he gets stepped on and stomped on by this arrogant alpha. Ikagura serves his dom's feet as he gets completely smothered by this alpha's huge soles. Later, the alpha dom sits on the slave's face smothering him more with his superior ass. The slave doesn't even resist or struggle because he enjoys being underneath his master so much. Later, this same alpha beats down his slave with some jiu jitsu domination. Clad in martial arts attire, this alpha gets serious as he chokes out and beats Ikagura until total submission. The sub begs for mercy but that doesn't stop this alpha from beating him.
When one dom leaves, another comes in to take charge of Ikagura. In the next set of clips, DanielSlin chokes out the slave with some intense chokeholds on the floor. DanielSlin clenches his bicep tightly around Ikagura's neck as he taps out and begs for air. DanielSlin doesn't stop until the weak slave goes completely out. In another real time clip, DanielSlin trash talks the slave as he chokes him out and shows this submissive who is the boss. Ikagura turns all different colors from the intense and unrelenting chokeholds from DanielSlin. There is no tapping out as DanielSlin won't stop until he's done with the slave.
---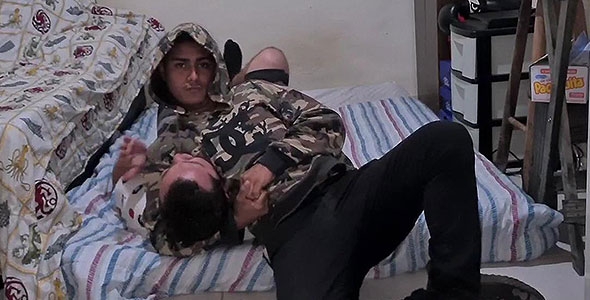 1 New Video – In his own real time clip, DanielSlin chokes his slave to show how weak Ikagura is compared to him. Ikagura the slave begs and pleads for mercy while locked into an inescapable chokehold. DanielSlin looks smugly at the camera as this weak slave writhes around trying to catch his breath in this nearly 12 minute clip.
---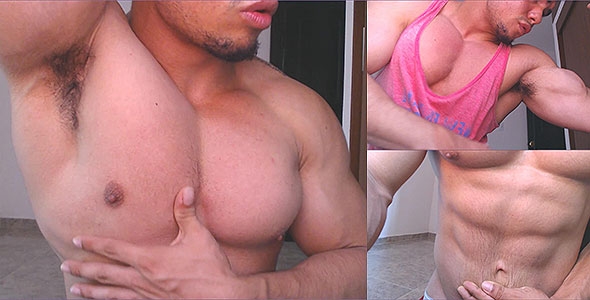 1 New Video – Drool over this alpha's huge pecs in this muscle worship video. Alpha male deivvy01 wants you to worship his superior muscles and lick his sweaty armpit to show what a devoted slave you are to him. Become an obedient muscle worshiper for this bodybuilder alpha male.