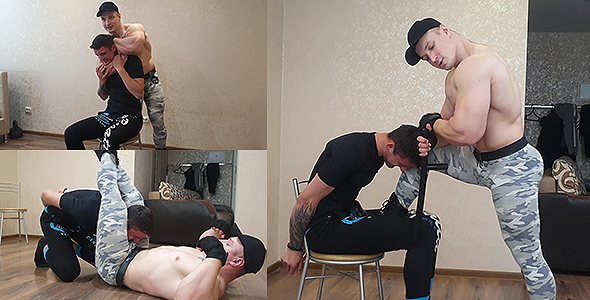 2 New Videos – Next time you call the police, just hope Big Alpha isn't the guy who responds to the call. This poor sub in this video endures brutal punishment from this muscle master. The sub is placed in various head scissorholds, handcuffed, and abused with a police nightstick. The video ends with the weakling totally dominated on the floor. In the next clip, Big Alpha dominates a guy in the gym. Big Alpha is in the gym getting pumped up and works over this other dude using many submission holds on him. Big Alpha originally thought he had the gym to himself until this scrawny guy showed up and he was not happy about it. The end result is Big Alpha brutalizing this weak boy so he knows to never return to this gym again.
---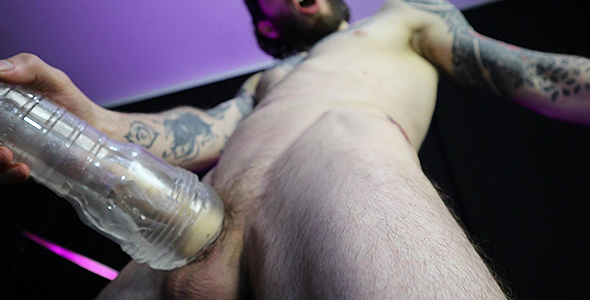 2 New Videos – Giant Mr. Big has a new pet to boss around with his thick uncut cock. The tiny slave better please his giant master if he knows what's best for him. Once that throbbing impaler of a cock starts to get hard, it will eclipse the tiny slave's vision. After you're done worshipping this giant sized alpha, keep looking up because now you are about drink his piss. Every time you see Master Alex, you cannot stop yourself from stroking your cock to his leather clad dominance. But now the fun stops and you need to take your place under Master Alex's ass and cock. Get ready to drink up all of his juicy nectar and whatever else he decides to give you.
---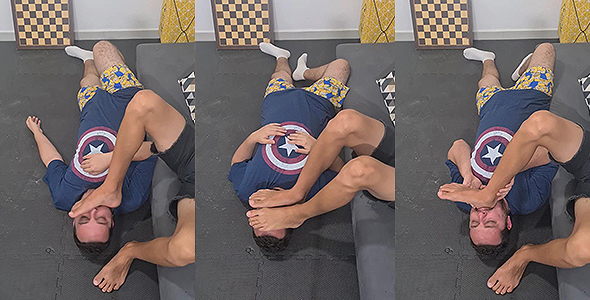 5 New Videos – Master J loves dominating foot slaves. With his obedient foot slave on the ground, Master J tramples the slave and smothers its face with his feet. This obedient foot slave can't get enough of his master's alpha feet. Later, Master J tramples the slave some more. Putting his full weight into it, Master J stands on top the slave and makes the slave feel like a bug getting smashed into the ground. Master J then steps on the slave's face and coverr his entire face with his big alpha feet. The slave trampling continues in the next clip. Standing on the slave's chest and stomach, Master J treats this slave like a human doormat with no respect. Master J rubs his feet all of the slave like he's his property.
Things get super nasty when the slave cleans mud off of his master's feet. Master J comes in from outside with his feet covered in mud and dirt. The wild foot slave assumes the position and lays there for Master J to put his feet on his face. The slave then licks and sucks the dirt right off of his master's feet. After he's done serving Master J, the slave invites over Master Daniel for some choke abuse. Pinned to the ground, Master Daniel locks his arm around this slave's neck and chokes him out for his own amusement. The slave struggles but cannot break free from Master Daniel's tight headlock.
---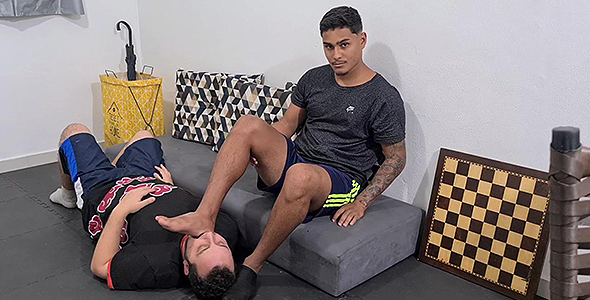 5 New Video – Master Daniel orders his foot slave to worship his socks. This jock dom's feet are very sweaty and smelly from working out earlier in the day. The obedient foot slave gladly sniffs and licks his master's socks as commanded. The foot domination continues when the slave is permitted to lick his master's barefeet. Laying on the ground, the slave sticks out his tongue to lick all over Master Daniel's feet. Master Daniel rubs his sweaty feet all over the slave's tongue.
Things get aggressive when Master Daniel decides to choke out his slave. Stuck between Master Daniel's muscular legs, this weak slave has no where to go. Master Daniel squeezes the slave's head like it's a watermelon between his legs. Afterwards, Master Daniel locks the slave in a headlock chokehold. The slave writhes around for mercy but Master Daniel just laughs at how pathetic the slave is to him. Master Daniel continually locks the headlock on tighter throughout the clip to show more of his power over this slave. In another clip, Master Daniel battles another alpha master in Jiu Jitsu fight. Since they share the same slave, Master Daniel and Master G decide to do some fun grappling with each other to see who can escape each other's headlockks and Jiu Jitsu holds. Both doms put up a great fight against each other in this 5 minute clip.
---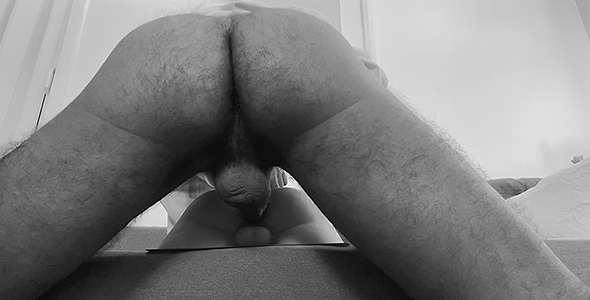 3 New Videos – Master Aiden always gets what he wants. Your only purpose is to provide it for him and that's what happened when Master Aiden ordered his slave's to buy him a fuck toy. Master Aiden pounds out this toy fuck hole just as hard as he pounds out your bank account. Afterwards you can lose yourself to the sight of Master Aiden's body when you drool over his neon lingerie and sneakers. Goon over this cash dom as he verbally abuses you and teases you on camera. In his last video update for the week, Master Aiden knows that you're a dateless loser but lucky for you, he is available to be your virtual date. Obviously, this date is going to cost you. Money is all this dom cares about. That's why you must follow his rules or face exposure.