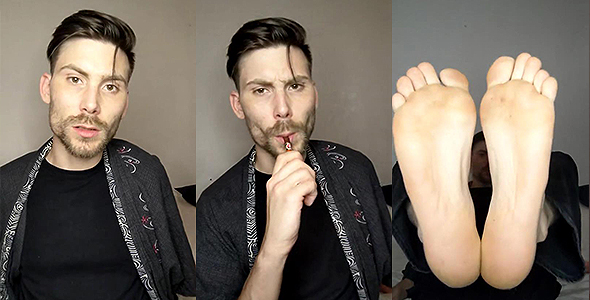 1 New Video – CashMasterTrey is kicking back and unwinding but that doesn't stop him from verbally abusing you. This findom dishes out exactly what a bottom feeding fag like you deserves. CashMasterTrey's big feet will remain in your face while he ridicules and humiliates you as he vapes.
---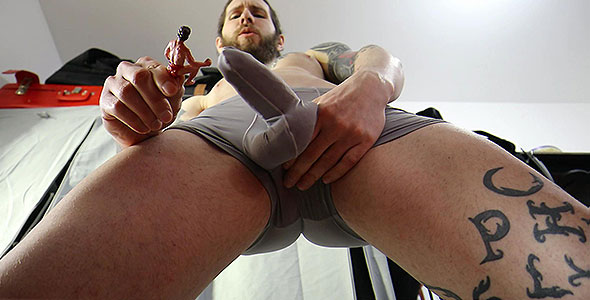 2 New Videos – Mr. Big has slaves stashed away in cages in his dungeon and now it's your turn to become his caged cock pet. After flexing and showing off his massive cock to the audience of caged slaves, he commands his slaves to worship and service him however he pleases. Your reward for good service will be a massive load from your giant master. You'll quickly learn to live off of Mr. Big's cum, piss, sweat, spit, farts, and whatever else he plans on sharing with you. After you've experienced pleasure, now is time to experience pain from your master. Whether you're being rewarded or punished, all that matters is that you relinquish control and let Master Alex guide you. Your dom's pleasure is all that matters. In this clip, you'll quickly relinquish that control while under Master Alex's boots.
---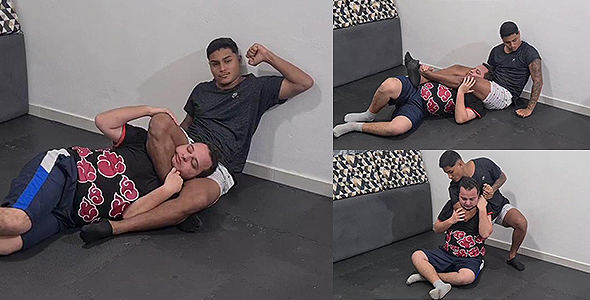 5 New Videos – Slave Matt quickly surrenders and is overpowered by Master Daniel as he is squeezed between his master's legs. Slave Matt lays on the ground as Master Daniel wraps his muscular legs around the slave's head and neck. There is no where to go for this slave as he's squeezed into submission. Master Daniel continues with the headscissors domination on Slave Matt but with a different chokehold. Reverse facing his slave, Master Daniel stretches his legs back and locks them even tighter around his slave's neck locking his feet together. Slave Matt learns quickly about true power when he gives in to Master Daniel and taps out.
Meeting up with another dom, Slave Matt sniffs his master's feet in this real time with Master J. Getting into his rightful position, under his master's feet, Slave Matt sniffs and licks his alpha's superior soles. Master J orders Slave Matt to sniff in every scent of his sweaty feet. The foot worship gets even more depraved as Slave Matt eats food from his master's feet. Slave Matt is ordered to eat pieces of pizza all from Master J's dirty feet. The obedient foot slave happily obliges and does whatever his master says to do. After the foot worship comes the time for Master J to beat down on his slave. Master J uses his Jiu Jitsu experience to lock Slave Matt in various chokeholds and submissions. While being choked out, Slave Matt gets Master J's feet right in his face for even more foot worship.
---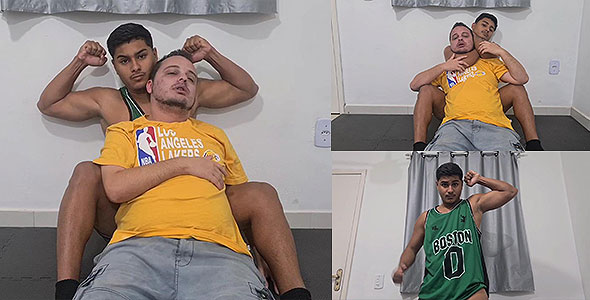 3 New Video – Master Daniel shows off his jock dom power when he chokes out his weak slave. Getting his slave locked in a tight headlock, Master Daniel makes his slave suffer and beg for mercy. The inferior slave quickly learns how powerful his master is when he's writhing around begging for mercy from this tight chokehold. Master Daniel then locks Slave Matt in between his legs for even more choke domination. This strong athletic jock dom loves brutalizing and beating up on his slave. Slave Matt writhes around and cries for mercy but Master Daniel doesn't offer any to this weak slave. Switching up from the standard chokehold domination, Master Daniel locks his slave in a new submission hold. Master Daniel locks Slave Matt in a tight boston crab and laughs at the slave as he cries out in pain. Slave Matt endures the painful submission just for the chance to be dominated even more by Master Daniel.
---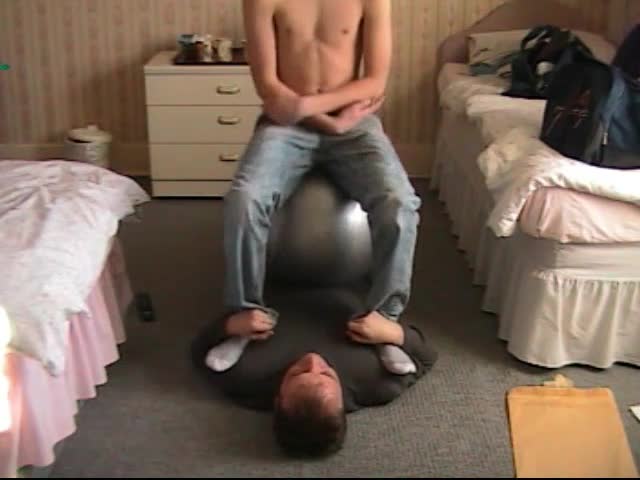 2 New Videos – Master Shaun has a fun session sitting on top of his slave. Using his full weight, Master Shaun applies more pressure while sitting, standing, trampling, and jumping on this slave. The slave gets the wind knocked out of him every time Master Shaun jumps and stomps harder on this submissive slave. In another real time with this slave, Master Shaun wakes up on top of his slave from a nap and feeling horny. Master Shaun humps his slave and does some body grinding before ordering the slave to piggyback him around the room. Afterwards, Master Shaun has his slave lay flat on the bed where he is used to jump on with Master Shaun's full weight over and over again.