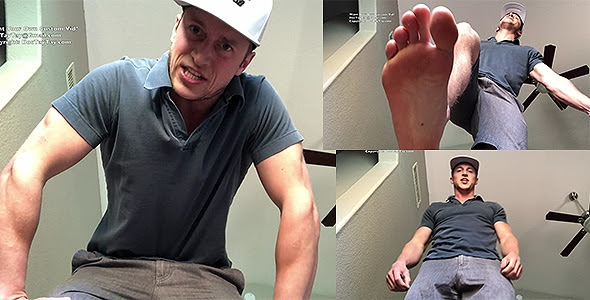 2 New Videos – Giant Dad Taylor has just shrunk his son, Jack, and two friends, Max and Jeff. The three find a hideout underneath a dresser…but they can't hide for long. Dad is MAD and is determined to stomp them all like BUGS! One Taylor finds them, he drags the three tiny boys out in the open and proceeds to taunt and threaten them with his giant feet. Now Dad wants to feel your bodies smoosh against his barefeet when he slowly squashes you. Don't even bother trying to get away…this giant dad is pissed off beyond belief after you boys drank all of his beer again. Hope it was all worth it!
In another new video, DocTayTay continues his "Tied and Tickled" series with Nikki returning to her old ways. Taylor is exhausted after a long football practice and collapses on the bed. Nikki has been waiting and as soon as the coast is clear, she sneaks out and starts peeling off his sweaty socks like the sock thief she is in this video. Next, she starts doing what she does best, she ties up Taylor's wrists, ankles, and finally gags him with a bandana. Now she can do whatever she wants. What is it you want Nikki? Are you just a control freak that loves jock feet?
---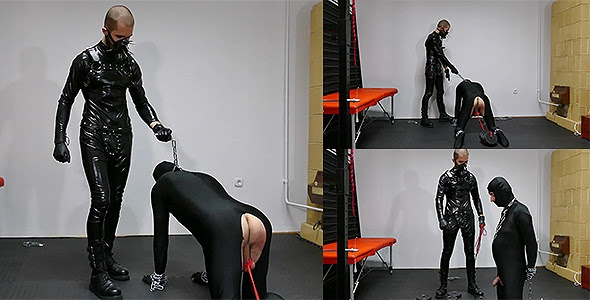 2 New Videos – Skinhead trans is in his latex bodysuit and gas mask with huge spikes and torments his slave, who had to pull huge weights by his cock and balls. He has to kiss and worship the Master's boots but each step makes his cock and balls ache. The merciless skinhead Dom takes pleasure in the slave's suffering, making sure that hte slave is put through the paces. In another new clip, slaves will enjoy getting an overdose of Master Alex in this fart and piss compilation. A seemingly never-ending compilation of all of Master Alex's loud, smelly farts paired with clips of him shooting huge loads of cum and pissing. This is what every nasty slave desires all in one video clip.
---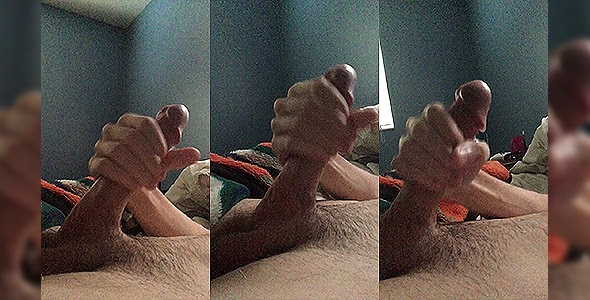 3 New Videos – New to In-Charge is lean, hunk Cbrig7 who just upload 3 short and hot clips of him jerking off his big white cock. In one clip, cbrig7 shows off his 8″ big white cock as he jacks off. With a side angle of his 8″ monster, you'll crave to worship his big dick until he blows a thick load on his stomach. Harnessing more of his big dick energy, cbrig7 shows off more of his cock as he jerks off to completion. Lastly, cbrig7 shows how his soft cock becomes hard in another short clip.