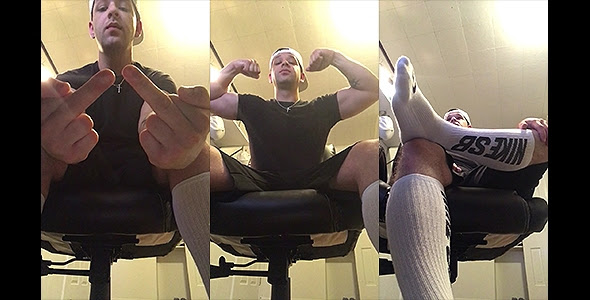 3 New Videos – Master Bigg is already becoming more and more popular on In-Charge and he's decided to post even more videos to his portfolio. In one of three new videos, Master Bigg shows off huge huge alpha feet. Wearing white knee high Nike athletic socks, Master Bigg sits back and relaxes while flipping off the camera and reminding you of what a weak fag slave you are in this life. Submit to this alpha stud in this 10 minute video clip.
Furthering the foot worship, Master Bigg makes you worship his feet again in this popper training video clip. This time Master Bigg encourages you to sniff, sniff, and sniff more on that potent bottle of fresh poppers that you have. While looking up at this straight alpha male's socked feet, you'll not only want to fry your brain on poppers but also hand over your wallet. While your at it, also make sure to download a short clip of a real time session with Master Bigg.
---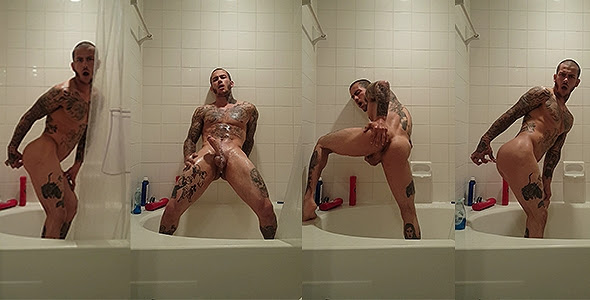 2 New Videos – Michael Hoffman has two new videos for his fans. Everyone has requested ass play videos from him so he decided to stick something in his ass besides fingers. In this shower video, Michael Hoffman strips down and gets in the shower to show off his hole and ass, he even takes a piss in the shower. After he gets soaped up, he starts sticking a toothbrush in his tight hole, forcing it in and out. The sensation gets him rock hard as he jerks his massive cock while it's soaped up. Then he jams the toothbrush in more and more until he finally ends with a cum shot in the shower before rinsing off and drying himself.
In his other video clip, Michael Hoffman starts off by bouncing his pecs and flexing his biceps while naked in his room. After that, he lays on the floor on his back showing his hole and ass. For the fans who can't get enough of Michael Hoffman's ass, he gets on all fours and fingers his hole to get hard. Once rock hard, he shows his massive cock and jacks it very hard. He keeps edging himself throughout, just stopping right before he's about to cum. He finally can't take it anymore and erupts a massive load of thick, white cum.
---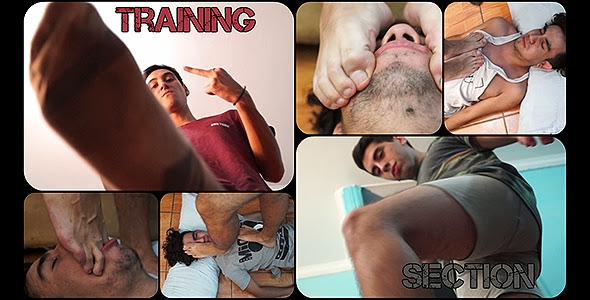 1 New Video – In this 11 minute video clips from Master Dnero, he shows you what it's like to teach up-and-coming dominant alphas about his experience in using fag slaves. After completing admission tests, Master Dnero's disciples they move onto practical training sessions with using pathetic subs. This time Master D-Hunter and Master Dante pair up to dominate a foot fag. Both strong, young alphas have proven themselves by completing their admission tests and now get to practice their domination on a fag slave named Lucky. He sure is lucky to be under the feet of these cocky, arrogant men.
---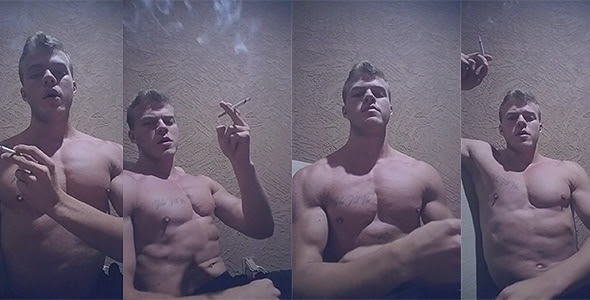 1 New Video – New to In-Charge is dominant muscle master HerculesReborn2017. This straight, muscular, blonde hunk is always draining faggots online that he sometimes needs a break. HerculesReborn2017 relaxes shirtless while having a hot smoke break from using his loyal faggots. Watch this muscle stud flex and effortlessly look hot just by lounging and smoking a cigarette. Imagine if a cash fag was there in front of him to act as his ashtray.