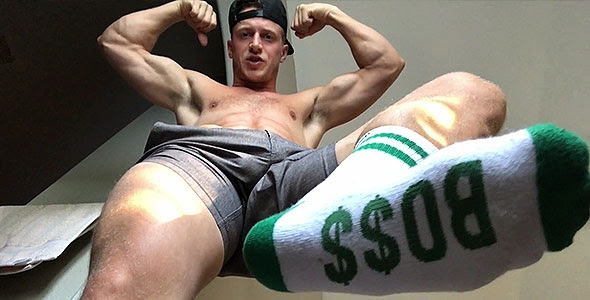 3 New Videos – One of Master Taylor's loyal slaves wants to be mind fucked by his master, so Taylor does just that. Master Taylor flexes and hypnotizes his slave with his hairy chest, smooth talking, and piercing blue eyes. Taylor tells his slave how he is going to make his life better and easier by serving him. You may feel like you are being mind fucked as well as you watch and listen. Be careful because once Master Taylor has you, you will keep coming back for more! In his next newest video this week, Master Taylor stands up for the little guy as he tells off a bully that is always picking on the weak. He turns the tables on Pasquale, who is a short muscle man that thinks he is the almighty alpha. Puny Pasquale has a surprise today! Taylow shows this "alpha" what it is like to be a real alpha, not just some poser. Of course this pipsqueak is angered by Taylor putting him in his place, but Taylor quickly knocks him back down with a couple of punches. Pasqueale begins to accept that he is not the almighty alpha that he thought he was. For those needing a hero to put their bully in his place, let Taylor be your savior and have him belittle your enemy until they never tease you again.
Prepare for some extreme verbal abuse in this hardcore verbal abuse video. Slave Alessandro is now Master Taylor's full time slave. He has no control anymore even though he never had any to begin with. Taylor shows off the flip flops his slave bought for him with the money he had to work hard for. How does Taylor thank him? By insulting his slave in the most offensive ways, saying cruel and heartless things about his slave, his family, and his Italian heritage. Master Taylor verbally abuses his slave so bad and says things that someone would never wish upon another living being. You are inferior to your master now and forever.
---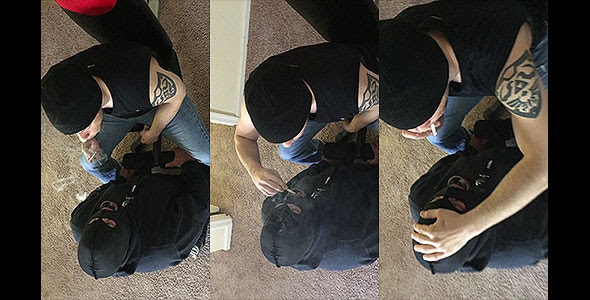 4 New Videos – Learn what it's like to be a human ashtray for UncutJockCub. This dominant alpha gets his stupid fat fag over for a real time session. This submissive slut opens his mouth and holds UncutJockCub's ashtray in his mouth while UncutJockCub drops his delicious ashes into his mouth. The pathetic fag swallows them like the greedy little fag ashtray that he is to his master. Can you imagine the pleasure this fag slave feels from receiving this reward from his master? You can experience a similar experience with UncutJockCub's POV verbal humiliation and spit video. UncutJockCub delivers verbal abuse and humiliation to you as he drenches you in his spit. Talking down to you, putting you in your place, and filling your mouth with his alpha spit. Enjoy and savor your master's spit as you inhale his cigarette smoke and accept that you are merely and object, existing to be used.
UncutJockCub isn't done with you yet. Keeping with the POV theme, UncutJockCub takes you hostage and chokes you out for his amusement. As he has you abducted and chokes you out, you'll quickly wake up from his intense cigarette smoke blowing in your face. If that doesn't wake you up, then hopefully once he pulls out his big uncut dick and pisses all over you, the warm stream of piss will wake you up. Now for the faggots who crave some racial domination, UncutJockCub has something for you. UncutJockCub wants you to sit there obediently like a good little nigger and take this superior white dick. Taken from your perspective, you get the honor of seeing this white alpha stud straddle that inferior frame of yours like you're an animal and fill you up with his white alpha cum. Accept this white alpha stud as your master and superior as he degrades you for being a dumb black fag.
---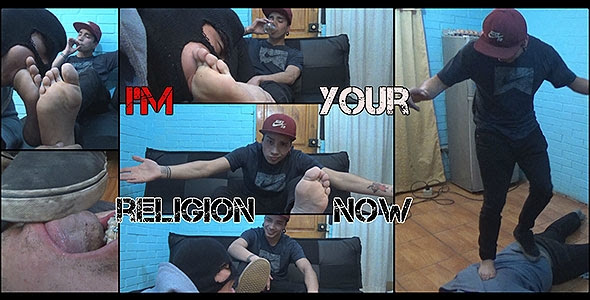 1 New Video – Of course Master Dnero believes in God. To him, God must be a total genius and love Master Dnero so much for making him so perfect. He created Master Dnero with an attractive face, a dominant attitude, and a cruel sense of humor. On the opposite side of the spectrum are the weak foot fags who worship Master Dnero as a God, and in some ways he actually is to these fags. Those same fags then confess their sins for licking his alpha feet out of guilt and failure to accept their life as a foot fag. It's fags like this that Master Dnero loves to indoctrine so that they learn to enjoy their inferiority. Master Dnero's foot slave is happy to be insulted, kicked, and spit on because he accepts himself as his God's foot fag. This foot fag even admits that Master Dnero is his new religion.