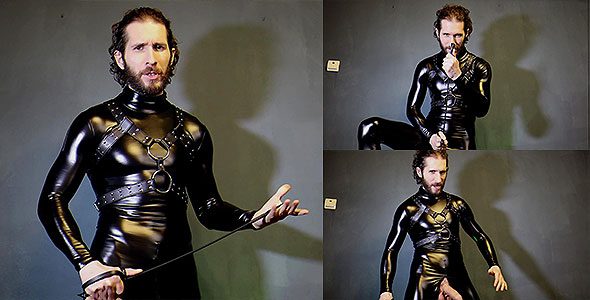 2 New Videos – Master Alex is going to bust your balls and you're going to thank him for all of the torment you endure. You must know by now that it can be easy loving somebody so sadistic and cruel as Master Alex. This session though is definitely not about pleasure and all about pain. Your balls belong to Master Alex and he is going to enjoy making you cry. After your CBT training, it is time for some cock sucking training. Get a dildo or something shaped like a cock and follow along as Master Alex skull fucks this sex doll's mouth. This session is all about making sure you can suck cock like a proper sub bitch. Master Alex will give you detailed instructions while he shows you the techniques you can use to please him on the real doll. Be focused and ready to please.
---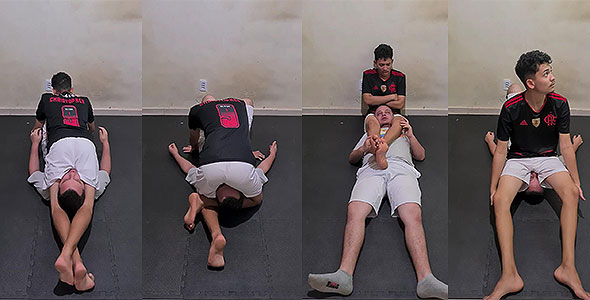 4 New Videos – This cocky soccer stud locks Ikagura in a tight headscissors and sits on his sub's face. The submissive Ikagura lays on his back as his dom wraps his legs around his head and squeezes. Ikagura's face ends up getting firmly planted against his dom's ass he as gets choked out into submission. Later, the dom and sub take to the mat for a chokehold session and quick fight. Master Ch quickly overpowers the submissive Ikagura and makes him his personal bitch. Ikagura gives in and cannot resist the power and dominance of Master Ch as he gets beat down and dominated. Later, Master Ch makes Ikagura worship his feet and totally submit to him. Ikagura serves at Master Ch's feet as he gags and chokes on them. Master Ch's feet are so huge that they completely cover the length of Ikagura's face. For slaves wanting more foot worship, Ikagura serves at a master's feet while being ignored in this next foot worship realtime. The masked alpha ignores his sub as he plays some Xbox and plants his feet over Ikagura's face. The slave is grateful to be dominated and ignored by an alpha that is superior to himself.
---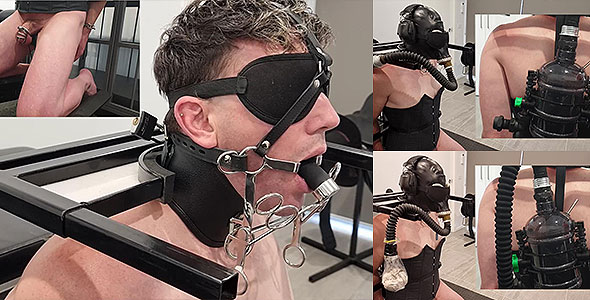 3 New Videos – K1nkMega completely uses his little pain gimp with a face fucking gag. The pain gimp is locked up on his knees as his mouth is stretched by this sex gag. With his mouth gaped wide open, K1nkMega facefucks the sub's mouth with various dildos to make him feel completely used. Using another slave, K1nkMega uses his bubble bottle for the first time. Watch as this dominant alpha abuses 2 gimps at the same time and teases them both with sensory stimulation. The locked up gimp sub is subjected to gas mask / bubble bottle abuse to further make him feel inferior and used. The bubble bottle torture coninues in the next session as K1nkMega tortures a slave's tits. The tied up slave has his nipples worked over as well as having his dom use a vibrator on his balls and caged cock. This submissive moans in pleasure as his master uses every part of his body and subjects him to bubble bottle abuse throughout.
---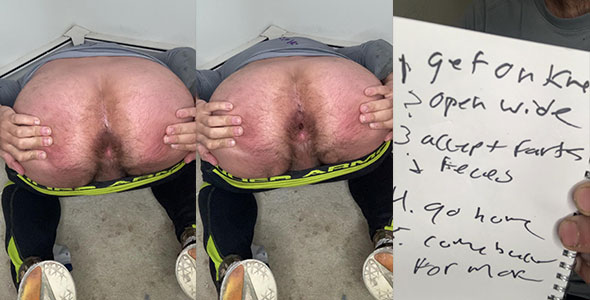 1 New Video – YoungNCharge farts in your face as he verbally dominates you. Obey and worship as YoungNCharge gets out a sheet and paper and writes out all of your instructions on how you can better serve and obey him. Afterwards, he gives you some up close shots of his muscles to worship and shows you his alpha ass as he tells you to worship it and inhale his farts.
---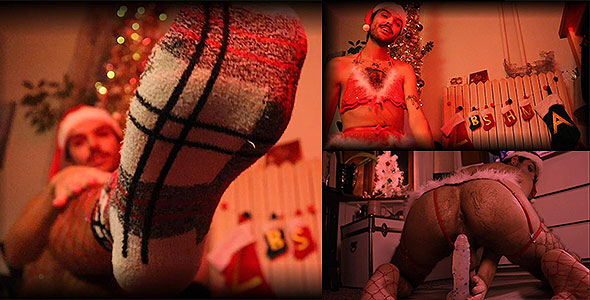 4 New Videos – AidenPrettii wants to find out if you've been naughty or nice this past holiday season as you worship his feet. Sliding off his Xmas socks, AidenPretti will verbally berate you as he tells you how you need to worship his feet and serve him like an obedient sub. In another clip from this XXXMas worship session, AidenPrettii has the best Christmas gift for you. Not only has he gifted you some very sexy foot worship but you are also permitted to worship his ass. AidenPrettii wears some sexy Santa lingerie purchased by a sub and makes you even more eager to serve him as he teases you.
The sock and foot woship doesn't stop there. Being an alpha means you get many privileges in life but for a sub like you, all you get is to worship alpha feet. Enjoy sucking on and serving AidenPrettii's socks like a happy foot slut as he drool watching him show off his socks in this video. Not only can you be of service as a foot worshipped, you can give up your pin dick to AidenPrettii for some small cock sounding. You are completely at AidenPrettii's disposal as he guides you through a creative and sadistic sounding adventure. There is no stopping AidnePrettii's creativity as he instructs you on how to use your tiny dick for him.