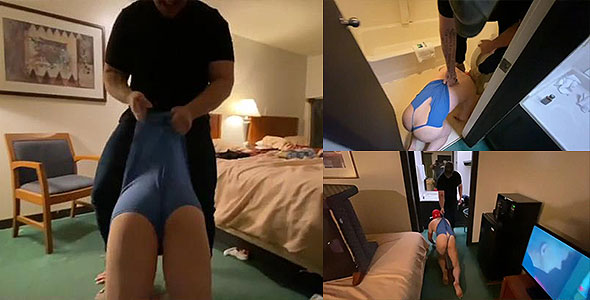 3 New Videos – MasterUltimateGod continues his abuse of his masked Asian sub with some wedgie domination and swirlies in the toilet. This fag slave quickly is reminded of the bullies who used to pick on him in highschool when MasterUltimateGod pulls the slave's underwear up over his head giving him a wedgie. This findom then takes the slave to the bathroom and dunks his head in the toilet for more humiliation. Things get more intense when MasterUltimateGod delivers some painful abuse to this masked sub. The slave get on his knees as MasterUltimateGod beats him up and smacks him around. Afterwards, MasterUltimateGod writes all over the slave's pathetic body to humiliate him further. After the slave endures all of that humiliation, MasterUltimateGod chokes the slave out. This weak slave is no match for the power of MasterUltimateGod when he is trapped in these chokeholds. The slave begs for mercy and air as he's choked the fuck out by his master.
---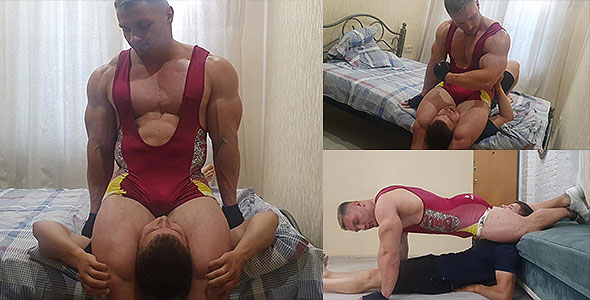 3 New Videos – Alpha Dennis is a 230lb bodybuilder who loves dominating subs with his muscles. This muscular alpha locks his slave in various submission chokeholds until the slave taps out. Watch how massive and powerful this dom's treetunk legs are when wrapped around his victim's neck. Continuing on with the abuse in another session, Alpha Dennis locks another slave in between his muscular legs. This inferior sub is punished by his muscle master and has no where to run. Pinned on the ground, this sub is locked tightly between Alpha Dennis' huge muscular thighs. If after those 2 clips, you're now hooked on headscissors domination then check out the last video update from Alpha Dennis. This sub is squeezed and dominated between his master's muscular legs. Alpha Dennis is in another wrestling singlet and totally abuses his submissive in various chokeholds that the slave cannot escape from.
---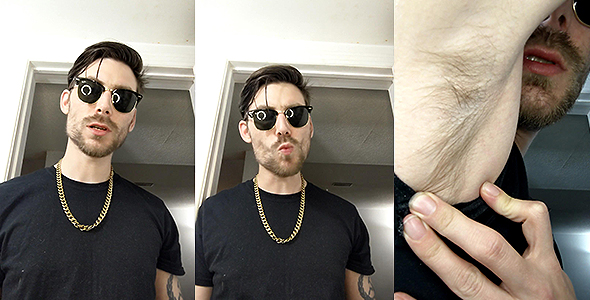 1 New Video – Submit to CashMasterTrey by getting on your knees and receiving his spit on your face. CashMasterTrey talks down to you throughout this video for being a weird perv and spits loogies right in your face for being so pathetic. Stick your tongue out and show this dom how disgusting you truly are to him.
---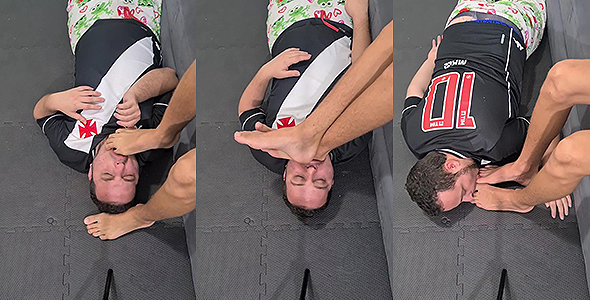 5 New Videos – Ikagura shows what an obedient foot slave he is to Master J. Laying down on the ground, Ikagura licks and sucks his master's feet to show how devoted he is to him. The slave sucks on the toes, soles, and every inch of Master J's feet. Afterwards, Master J treats Ikagura like a human walking mat by standing on top of him. Ikagura is trampled and kicked by Master J throughout this nearly 9 minute clip. Master J steps on Ikagura's head and face to show him that he is ultimately beneath his master. Later, Master J completely ignores his slave while playing video games. The slave lays at his master's feet as he sucks and licks on them to show his obedience. Master J just completely ignores the slave as he gets his feet worshiped.
For some physical abuse, Master J puts on some boxing gloves to beat down his slave. The slave is quickly pummeled by his master and cannot fight back. Once down on the ground, Master J makes the slave worship his sneakers. Continuing to worship his master's sneakers in part 2, Ikagura licks the bottoms of his master's shoes. The slave is completley humiliated and degraded as he's stomped on and beaten up some more. The bullied slave has no choice but to submit to his master's sneakers.
---
2 New Videos – MasterDaniel meets up with his slave to lock him in some tight headlocks. The slave is quickly pinned to the ground as Master Daniel wraps his bicep around the slave's neck. This slave begs for mercy but Master Daniel just laughs in his face and treats him like an inferior should be treated. In anoher clip, Master Daniel shows off his muscles and shows how hard his body is compared to an inferiors. Master Daniel takes a series of gut punches with ease to show his dominance. Nothing can phase this alpha.